About This Product
Agribusiness Risk and Insurance will help you understand the agribusiness-specific nuances of risk management, learn where standard insurance programs have unique implications for farms and agribusinesses and stay on top of emerging strategies for managing agribusiness risks.
Your subscription to Agribusiness Risk & Insurance (ARI) will give you the ability to interpret the coverage provided by standard farm forms, identify coverage gaps, compare policy forms, and stay ahead of emerging exposures. This unique online resource includes the following:
Provides an unbiased analysis of agribusiness exposures and insurance
Addresses the knowledge gap(s) in this industry for agents, adjusters, and underwriters
Provides best practices for agribusiness risk management and insurance programs
Keeps you up-to-date on ISO and AAIS form changes and updates
Includes discussions of crop insurance, agribusiness and farm contractual risk transfer, and agribusiness and farm pollution risks and insurance
Product Description
This go-to reference will be updated quarterly, and any new content is automatically included with your subscription. Planned enhancements include expanded content addressing the following topics:
Agribusiness Risk Management
Agritainment
Food Safety and Product Recall
Use of Drones in Farming
Winery and Brewery Exposures
Technology in Agribusiness
Crop Insurance
Agribusiness and Farm Contractual Risk Transfer
Agribusiness and Farm Pollution Risks and Insurance
Agribusiness Risk and Insurance is a must-have resource for agribusiness risk management and insurance professionals who want to enhance their ability to assist clients, become a more valuable employee as the "go-to" agribusiness risk expert, and increase sales and revenue by effectively managing accounts.
Agribusiness Risk and Insurance covers these topics.
Farm Property
Farm Liability
Farm Auto
Workers Comp
Umbrella Policies
Agribusiness Insurance Coverage Checklists
Access to ISO and AAIS farm forms
Free Subscriber Newsletter
This valuable resource is included with your subscription at no additional charge.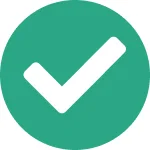 Electronic Owl Newsletter
Your purchase of an IRMI reference product includes a complimentary subscription to The Electronic Owl e-newsletter. You'll receive a monthly update with links to new content and tips on how to get the most from your IRMI resources.