About This Product
Blueprint for Workers Comp Cost Containment provides insight and solutions for controlling and even reducing workers' compensation costs and premiums. This book will pay for itself over and over again.
Whether you are seeking to overhaul your own worker's compensation program or help a client fine-tune an already effective program, Blueprint for Workers Comp Cost Containment gives you insight and solutions for controlling or even reducing workers' compensation costs and premiums.
Drawing upon his 20 years of safety and claims management experience, author Martin F. McGavin gives practical, real-world advice that risk managers, HR managers, insurance buyers, insurance producers, and consultants can put to immediate use.
Product Description
Blueprint for Workers Comp Cost Containment covers these topics.
Designing Your Insurance Program
Understanding Reserves and Estimating Losses
Integrated Disability Management
Finding a Claims Management Partner
Understanding Claim Service Pricing
Managing Your Claims Adjusters
Using Performance Measurement and Cost Allocation
How E-Business Changes Workers Compensation
Determining When Claims Are Covered
Recognizing and Responding to Different Claim Types
Effective Employee Communications
Managing Workers Compensation Medical Care
Making Independent Medical Evaluations More Valuable
Avoiding Federal Liability From Absences
Writing a Leave of Absence Policy
Designing an Effective Return to Work Program
The First 48 Hours After an Injury
Managing Litigation to Win Cases
Successfully Defending Occupational Disease Claims
Getting Results from Vocational Rehabilitation
Controlling the Cost of Permanent Partial Disability Awards
Using Private Investigators to Limit Fraudulent Claims
Negotiating Fair and Reasonable Claim Settlement
The Eroding Exclusive Remedy: Avoiding Civil Liability
Subrogation: Recovering from Third Parties
Plant Closings. Layoffs, Acquisitions, and Other Special Situations
Safety Basics
Managing OSHA Inspections
Free Subscriber Newsletter
This valuable resource is included with your subscription at no additional charge.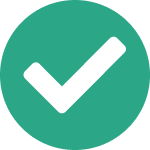 Electronic Owl Newsletter
Your purchase of an IRMI reference product includes a complimentary subscription to The Electronic Owl e-newsletter. You'll receive a monthly update with links to new content and tips on how to get the most from your IRMI resources.