About This Product
With your subscription to Captive Practices and Procedures, you'll learn what it takes to establish a successful captive insurance company—one that sets the standard and withstands the test of time.
Author Kathryn Westover has set up and managed more than 50 successful captives during her 20-plus years of experience. She explains how captive insurance is used and outlines the decisions and actions that must be made to structure and operate a captive insurance program that withstands market cycles.
Product Description
When the first edition was printed, buyers of property and casualty insurance were still dealing with the impact of a hard market. The second edition arrives at what may be the tail end of a prolonged soft market cycle.
• Which type of captives survived the last few years?
• What are the new types of captive programs that have been developed since the last hard market?
• How has the increased focus on board responsibilities for corporate governance and transparency impacted captives?
The book has been expanded to address these questions with an additional "accepted practice" specific to how captives invest their assets and a case study that shows how successful captives adapt to a changing operating environment. For the newcomer to captive insurance, there is also a new introduction that defines captive insurance and its purpose and provides an overview of the different types of captives.
If you are wondering, "Is my captive being operated in such a way as to meet my (or my client's ) business objectives?" this book is for you. Learn what it takes to establish a successful captive insurance company, one that sets the standard and withstands the test of time!
Captive Practices and Procedures covers these topics.
The Foundation: Structuring a Captive Insurance Program
Ownership and Organization Choices
Feasibility Studies
Writing the Business Plan
Organization
The Framework – Building the Captive Service Team
Protecting the Captive
Establishing Operating Procedures
Maintenance – Overseeing Your Captive Insurance Company Operations
Developing Financial Savvy
Developing Investment Savvy
Developing Accounting Savvy
Developing Regulatory Savvy
Adapting to the Environment
The Insurance Response
The Dynamic Captive – A Case Study
Free Subscriber Newsletter
This valuable resource is included with your subscription at no additional charge.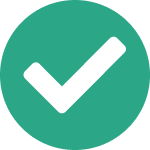 Electronic Owl Newsletter
Your purchase of an IRMI reference product includes a complimentary subscription to The Electronic Owl e-newsletter. You'll receive a monthly update with links to new content and tips on how to get the most from your IRMI resources.