About This Product
Claims Operations: A Practical Guide will help you navigate the complexities of claims operations, whether you are a risk manager trying to evaluate a TPA, an agent trying to set up an in-house claims advisory service, an experienced P&C claims executive, or a newcomer to the claims side of the business.
Written for both experienced and new insurance professionals, this book provides a comprehensive overview of how the claims process is handled, controlled, and managed, and its interrelationship with other functional departments.
Nonclaim professionals will gain a better understanding of how to improve profitability through effective technical claims handling and claim management (including proper caseloads) and recognize when and why a claims operation or TPA is not meeting industry quality standards.
Product Description
Claims Operations: a Practical Guide covers these topics.
Claims Operations Overview
Types of Claims Operations
Core Operational Issues
Claims Management Overview
Management Controls
Recruitment and Retention
Financing and Banking
Technology
Claims Process Overview
Investigation and Adjustment
Statements and Interviews
Coverage Issues
Evaluation and Resolution
Going to Court
Reserve Management
Recovery
Third-Party Administrators Overview
Operations
Legal and Regulatory Compliance
Claims Handling Guidelines Overview
Auto Physical Damage
Auto Liability
PIP/No-Fault
First-Party Property and Inland Marine
Cargo
General Liability
Professional Liability and Management Liability
Public Entity
Workers Compensation
Free Subscriber Newsletter
This valuable resource is included with your subscription at no additional charge.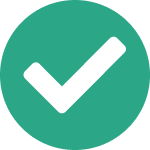 Electronic Owl Newsletter
Your purchase of an IRMI reference product includes a complimentary subscription to The Electronic Owl e-newsletter. You'll receive a monthly update with links to new content and tips on how to get the most from your IRMI resources.