About This Product
You'll save huge amounts of time with this best-selling, easy-to-use guide.
The updated edition of Classification Cross Reference includes the latest changes to the ISO CGL, NAICS, NCCI, and certain states whose workers comp codes differ significantly from NCCI—California, Delaware, Michigan, New Jersey, New York, Pennsylvania, and Texas.
This handy tool is a must-have for anyone involved with determining the correct worker's compensation or general liability codes. It is quick and easy to use when matching workers' comp class codes to the appropriate CGL class code, SIC code, or NAICS code. Knowing any one of these will allow you to find the other classification codes you need.
This incredibly powerful online reource allows you to sort, search, and scan the codes in almost any manner you can imagine. You'll have access to NAICS descriptions with more details just a click away, meaning you can read the description without the need to visit another website!
Product Description
This best-selling resource has always been popular because it saves agents, CSRs, premium auditors, and underwriters huge amounts of time in selecting or verifying the correct classification code.
Classification Cross-Reference includes the following.
Alphabetical and Numerical Cross-References
NCCI Workers Compensation Codes
California Workers Compensation Codes
Delaware and Pennsylvania Workers Compensation Codes
Michigan Workers Compensation Codes
New Jersey Workers Compensation Codes
New York Workers Compensation Codes
Texas Workers Compensation Codes
ISO Commercial General Liability Codes
Standard Industrial Classification (SIC) Codes
North American Industrial Classification System (NAICS) Codes
Free Member Newsletter
This valuable resource is included with your subscription at no additional charge.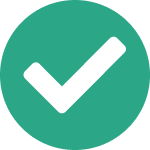 Electronic Owl Newsletter
Your purchase of an IRMI reference product includes a complimentary subscription to The Electronic Owl e-newsletter. You'll receive a monthly update with links to new content and tips on how to get the most from your IRMI resources.