About This Product
Commercial Auto Insurance provides line-by-line interpretations of policies and countrywide endorsements, plus manuscript wording recommendations for tailoring coverage. In-depth discussions covering business auto, garage, truckers, and motor carrier insurance are also featured.
This resource also includes discussions of all countrywide ISO endorsements to help you tailor coverage for specific needs.
With your subscription, you'll also have access to samples of all the ISO countrywide and most state business auto, garage, truckers, and motor carrier forms (current editions and some past editions).
Product Description
Commercial Auto Insurance covers these topics.
State Motor Vehicle Laws
State UM/UIM Laws
State No-Fault Laws
Auto Self-Insurance Statutes
Business Auto Policies
Auto Dealers Coverage Form
Truckers/Motor Carrier Coverage Form
Interline Forms
Endorsements
Hired, Borrow, and Non-Owned Auto Coverage Issues
Rental Car Contracts and Coverage Issues
Dealing with the Auto/Mobile Equipment Dilemma
Coverage Checklists
Free Subscriber Newsletter
This valuable resource is included with your subscription at no additional charge.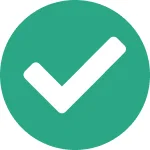 Electronic Owl Newsletter
Your purchase of an IRMI reference product includes a complimentary subscription to The Electronic Owl e-newsletter. You'll receive a monthly update with links to new content and tips on how to get the most from your IRMI resources.