About This Product
Commercial Liability Insurance is the most detailed resource available on commercial general liability, owners and contractors protective liability, liquor liability, products completed operations liability, railroad protective liability, pollution liability, and umbrella liability insurance.
The subscription includes samples of all the ISO countrywide CGL and miscellaneous general liability forms, employment practices forms (current editions and some past editions), and a selection of AAIS forms.
Commercial Liability Insurance also includes CGL treatment and umbrella policy analysis. Plus, the related summaries of supportive court cases are extensive and up to date.
Product Description
Commerical Liability Insurance includes a detailed, line-by-line interpretation of standard liability forms, annotated word for word. Interpretation is based on court rulings, insurer claims guidelines, and best risk management practices.
This resource covers hot topics such as:
Additional insured coverage
Construction defects
Cyber and privacy issues
Differences in editions of the CGL policy.
You'll get a comprehensive analysis of all CGL coverages to put together the best insurance program, including an examination of endorsements and potential exposures.
Commercial Liability Insurance covers these topics.
Coverage Triggers
Commercial General Liability Insurance Overview
Historic Development of the CGL Policy
Terrorism and the CGL Policy
Annotations of all ISO CGL policy provisions
CGL Endorsements
Nonstandard GL Endorsements
Manuscript Additional Insured Endorsements
Surplus Lines Endorsements
Umbrella/Excess Liability
The Umbrella Policy
Umbrella/Excess Form Comparisons
Commercial Liability Insurance Tips
Free Subscriber Newsletter
This valuable resource is included with your subscription at no additional charge.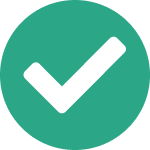 Electronic Owl Newsletter
Your purchase of an IRMI reference product includes a complimentary subscription to The Electronic Owl e-newsletter. You'll receive a monthly update with links to new content and tips on how to get the most from your IRMI resources.