About This Product
Construction Risk Managment will help you understand the construction-specific nuances of risk management, learn where standard insurance programs have unique implications for contractors, and stay on top of emerging strategies for managing construction risks.
Viewed through the lens of the construction risk or insurance professional, Construction Risk Management provides you with a better understanding of construction risks and strategies for mitigating, transferring and insuring those risks. Learn how risks are commonly allocated in a construction project and how to identify and close gaps between a contractor's insurance coverages and the risks it assumes.
Stay on top of statutory changes and judicial rulings that impact contractor's liabilities as well as the coverage they are counting on to respond to such liabilities. As a risk management or insurance adviser, you will be better equipped to answer questions and provide informed recommendations that will gain your client's trust.
Product Details
Construction Risk Management covers these topics.
Introduction to Risk Management
Insurance Program Administration
Loss Exposures and Underwriting Considerations
Loss Control
Risk Financing
Insurance
Construction Defects Coverage
Contractors Equipment Coverage
Contractors Pollution Coverage
Contractors Professional Liability
Subcontractor Default Insurance
Builders Risk Insurance
Professional Liability
Wrap-Ups/OCIPs & CCIPs
Contractual Risk Transfer Techniques
Contract Claims Litigation
Surety
Construct Insurance Checklists
Construction Risk Management Tips
Free Subscriber Newsletter
This valuable resource is included with your subscription at no additional charge.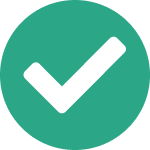 Electronic Owl Newsletter
Your purchase of an IRMI reference product includes a complimentary subscription to The Electronic Owl e-newsletter. You'll receive a monthly update with links to new content and tips on how to get the most from your IRMI resources.