About This Product
Any contracting party needs this IRMI best-seller within arm's reach.Contractual Risk Transfer is a one-of-a-kind resource to help you draft rock solid risk transfer and insurance clauses for construction contracts, leases, purchase orders, rental agreements, oil and gas drilling and production contracts, and many other contractual agreements.
It empowers contract drafters with model clauses using up-to-date insurance terminology rather than the ambiguous and archaic language so often seen in agreements copied from work done many years ago. Discussions and summaries of state statutes affecting contractual indemnity help you ensure that hold harmless clauses will be enforceable.
Contractual Risk Transfer also provides detailed discussions and advice with respect to using or requiring an additional insured endorsement, waiver of subrogation, contractual liability coverage, cross-liability coverage provision, mortgagee or loss payee clause, owners and contractors protective liability insurance, and other types of insurance to cover contractually assumed risks.
Product Details
Contractual Risk Transfer covers these topics.
Contractual Risk Transfer as a Risk Management Technique
Basics of Contract Law
Employee Leasing Exposure
Overview of Contractual Risk Transfer Strategies
Types of Indemnity Provisions
Waivers of Subrogation
Limitation of Liability Clauses
Contractual Liability Insurance
Additional Insured Status
Nonstandard Additional Insured Endorsements
Protective Liability Insurance
Model Insurance Requirements
Insurance Certifications
Certificate Administration
Construction Contracts
Real Estate Contracts
Personal Property Contracts
Energy Industry Contracts
Free Subscriber Newsletter
This valuable resource is included with your subscription at no additional charge.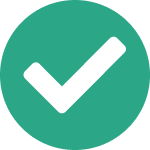 Electronic Owl Newsletter
Your purchase of an IRMI reference product includes a complimentary subscription to The Electronic Owl e-newsletter. You'll receive a monthly update with links to new content and tips on how to get the most from your IRMI resources.