About This Product
With D&O MAPS you can easily compare the leading insurers' policies with detailed analyses of more than 300 D&O forms.
D&O MAPS provides a comprehensive analysis of more than 300 available directors and officers (D&O) liability policies by company and category. Each analysis highlights policy provisions that are broader than standard, in blue and provisions that are more restrictive than standard, in red. This unique system allows for fast, easy comparison of forms and quickly reveals both strengths and weaknesses in every insurer's policy. The analyses encompass more than 20 different lines of D&O coverage.
These policy analyses are supported by copies of the policy forms and insurers' applications as well as the most comprehensive discussion of D&O coverage terms available. The D&O Coverage Guide contains a comprehensive, user-friendly analysis of the major and minor provisions found within D&O policy forms and is packed with numerous, practical tips on how to negotiate broader versions of these provisions.
Product Details
D&O MAPS covers these topics.
D&O Coverage Analysis
Applications
Declarations Page
Coverage Agreements
Claim Provisions
Exclusions
Definitions
PLI Markets Directory
D&O Policy Specimens and Analysis
D&O Commentary (expert articles)
Free Subscriber Newsletter
This valuable resource is included with your subscription at no additional charge.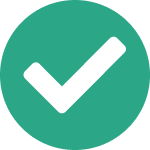 Electronic Owl Newsletter
Your purchase of an IRMI reference product includes a complimentary subscription to The Electronic Owl e-newsletter. You'll receive a monthly update with links to new content and tips on how to get the most from your IRMI resources.