About This Product
Design-Build Risk and Insurance will help you recognize potentially devastating design-build risks—then develop a plan to ensure you have them covered.
Design-build construction is an increasingly popular construction approach, but it does increase risks and present new risk management challenges. In addition to taking on greater design liability, contractors who act as design-builders must be on top of issues such as performance guarantees, licensing requirements, ownership of design documents, indemnification, and a variety of other potential risks.
Failure to recognize and plan for these risks can be devastating. This resource will give you in-depth, focused briefings on:
Design-build construction and its risks.
Indemnity provisions and insurance requirements in design-build contracts.
Design-build claims caselaw.
Application of coverage under traditional policies and professional liability insurance.
Product Description
Design-Build Risk and Insurance covers these topics.
Design-Build Construction
Design-Build Risks
Indemnity, Insurance Requirements, and Limitations of Liability
Design-Build Claims – Caselaw
Coverage for Professional Services in Traditional Policies
Contractors Professional Liability Insurance
Architects and Engineers Professional Liability Insurance
Project Professional Liability Insurance
Bonding Design-Build Projects
Free Subscriber Newsletter
This valuable resource is included with your subscription at no additional charge.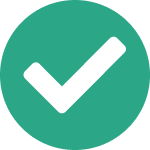 Electronic Owl Newsletter
Your purchase of an IRMI reference product includes a complimentary subscription to The Electronic Owl e-newsletter. You'll receive a monthly update with links to new content and tips on how to get the most from your IRMI resources.