Summary
Guidelines for Insurance Specifications has been prepared to aid insurance buyers, risk managers, agents, and brokers in the preparation of insurance specifications and related requests for proposals.
Once an insurance program is designed, the desired and required coverage terms must be communicated to underwriters, and this handy guide helps you prepare clear and concise instructions. It contains model specifications for 24 commonly purchased types of commercial lines insurance.
Allows you to quickly prepare detailed and accurate specifications tailored to any organization's needs. This thorough guide explains how to properly bid insurance programs, clearly communicating the insured's coverage requirements.
Product Description
Guidelines for Insurance Specifications covers these topics.
Insurance Bidding
Service Provider Selection and Evaluation Checklist
Model Request for Proposal
Model Specifications
Business Auto Coverage Specifications
Workers Compensation Coverage Specifications
Commercial General Liability Coverage Specifications
Umbrella Liability Coverage Specifications
Direct Damage and Time Element Property Coverage Specifications
Builders Risk/Installation Coverage Specifications
Contractors Equipment Coverage Specifications
Boiler and Machinery Coverage Specifications
Crime Coverage Specifications
Aircraft Liability and Hull Coverage Specifications
Nonowned Aircraft Liability Coverage Specifications
Professional/Errors and Omissions Liability Coverage Specifications
Directors and Officers Liability Coverage Specifications
Employment Practices Liability Coverage Specifications
Fiduciary Liability Coverage Specifications
And More!
Free Subscriber Newsletter
This valuable resource is included with your subscription at no additional charge.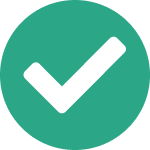 Electronic Owl Newsletter
Your purchase of an IRMI reference product includes a complimentary subscription to The Electronic Owl e-newsletter. You'll receive a monthly update with links to new content and tips on how to get the most from your IRMI resources.