About This Product
Insurance for Defective Construction is regarded as the authoritative source of reliable information and guidance for construction risk management and insurance professionals and has held that position for the past 20 years. Protect yourself or your clients from the legal consequences and financial hardship of defective construction claims with the extensively revised and expanded edition of this respected guide.
Guarantee that the right construction risk management decisions are being made by referring to the most up-to-date analysis of these crucial topics:
Right to repair proceedings as "suits" under the commercial general liability policy
Allocation, noncumulation, and preexisting damage endorsements
Rip and tear as property damage
Breach of contract endorsements
Latest rulings on the never-ending "occurrence" debate, including the rejection of the widely misunderstood Weedo v. Stone-E-Brick opinion
Prevailing construction defect case law in each state (online exclusive)
Commercial General Liability (CGL) insurance claims involving defective workmanship are complicated and expensive. They involve a complex scheme of coverage, from the insuring agreement, through the definitions, particularly occurrence and property damage, and finally the business risk exclusions.
Insurance for Defective Construction saves you time and money because the author, a practicing attorney, has done the work for you, analyzing the latest legal trends, approaches, and theories in this area. He includes an explanation of the drafting history behind the provisions governing the CGL policy's coverage for construction defect claims and carefully analyzes and comments on the cases that have interpreted them.
Product Description
Insurance for Defective Construction covers these topics.
Development of Insurance Coverage for Defective Work
The CGL Insuring Agreement, Legal Obligation, and Breach of Contract
Defective Work as Occurrence
Time, Number, and Trigger of Occurrence
Defective Work as Property Damage
Contractual Liability: The Coverage and the Exclusion
Owned, Rented, or Occupied Property Exclusion
Care, Custody, or Control Exclusion
The Operations Exclusion
Incorrect Work Exclusion
Your Work Exclusion, Its Predecessors, and Completed Operations Coverage
Alienated Premises Exclusion
Damage to Products Exclusion
The Impaired Property Exclusion and Its Predecessors
Product Withdrawal and Recall (Sistership) Exclusions
The Role of Business Risk and Insurance for Defective Construction
The Interaction between CGL Coverage and Surety Bonding
Umbrella Insurance Issues in Defective Construction
Interrelationship of Builders Risk Insurance, CGL Insurance, and Subrogation
Free Subscriber Newsletter
This valuable resource is included with your subscription at no additional charge.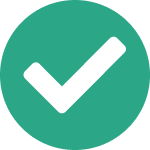 Electronic Owl Newsletter
Your purchase of an IRMI reference product includes a complimentary subscription to The Electronic Owl e-newsletter. You'll receive a monthly update with links to new content and tips on how to get the most from your IRMI resources.