About This Product
It is more important than ever that agents and brokers provide value-added services and proper documentation to their clients to ensure their insurance programs are well structured.
Development and use of standards, such as insurance checklists, is one way to achieve these goals. IRMI Insurance Checklists has been assembled by IRMI experts to assist insurance buyers, risk managers, agents, consultants, and brokers in developing insurance programs to respond to the unique loss exposures of any business or client.
Product Description
IRMI Insurance Checklists covers these topics.
Property Lines
Insurance Exposures
Personal Lines
Homeowners Checklists
Personal Auto Checklists
Liability Checklists
Free Subscriber Newsletter
Your subscription includes this valuable resources at no additional charge.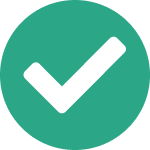 Electronic Owl Newsletter
Your purchase of an IRMI reference product includes a complimentary subscription to The Electronic Owl e-newsletter. You'll receive a monthly update with links to new content and tips on how to get the most from your IRMI resources.