About This Product
IRMI Workers Comp contains strategies, tactics, solutions, and information on most aspects of workers compensation law and insurance.
This one-stop source for state specific statues will help you analyze exposures, determine the coverages needed to provide the level of protection any type of organization needs, quickly understand the most important aspects of each state's act, place coverage in the residual marketplace or in a monopolistic state fund, and develop effective cost containment programs.
Product Description
IRMI Workers Comp covers these topics.
The WC System
Residual Market Plans
State Funds
Insurance Coverage
Federal Laws
State Workers Compensation Laws
Risk Management Concerns
Rating and Risk Financing
Employee Leasing
Loss Control Management
Claims Management
Medical Cost Management
Current Issues
Free Subscriber Newsletter
This valuable resource is included with your subscription at no additional charge.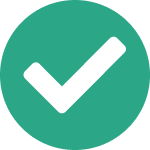 Electronic Owl Newsletter
Your purchase of an IRMI reference product includes a complimentary subscription to The Electronic Owl e-newsletter. You'll receive a monthly update with links to new content and tips on how to get the most from your IRMI resources.