About This Product
Designed to help risk management and financial executives start and maintain a risk management program, Practical Risk Management discusses the entire process from exposure identification through implementation and monitoring of the program.
It suggests risk management practices to implement and provides concise and understandable explanations of most types of insurance coverage along with tips on the best coverage options. Includes discussions on employment practices liability exposures and insurance coverage, insuring small businesses, coverage triggers, private company D&O, and nonprofit D&O.
This resource also features IRMI Spotlight, a helpful summary box that provides readers with a quick overview of the contents of the Web page and contains points that focus on important key areas.
Product Description
Practical Risk Management covers these topics.
Risk Management Activities
Risk Finance & Self-Insurance
Insurers
Loss Control/Claims Management
Legal & Political Aspects
Property Risks and Insurance
Liability Risks and Insurance
Risk Manager's Resources
Specific Industries
Includes Newsletter: Risk Management Notes
Free Subscriber Newsletter
This valuable resource is included with your subscription at no additional charge.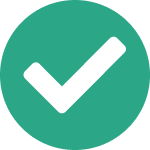 Electronic Owl Newsletter
Your purchase of an IRMI reference product includes a complimentary subscription to The Electronic Owl e-newsletter. You'll receive a monthly update with links to new content and tips on how to get the most from your IRMI resources.