About This Product
Professional Liability Insurance provides actionable recommendations and useful insight into errors and omissions (E&O), medical and non-medical professional, and management liability exposures and insurance. It gives a helpful overview of the exposures that lead to the need of various types of insurance and follows with detailed analyses of how various policies cover or don't cover them.The policy analyses and comparisons will help you determine which policies are best and design the broadest coverage.
Using its market directory, thorough policy descriptions and analyses, discussions of common problems and pitfalls, and summaries of underwriting considerations, any insurance professional can confidently evaluate, negotiate, and arrange almost any type of professional, E&O, or management liability insurance program.
Product Description
Professional Liability Insurance covers these topics.
Legal Aspects
Practical Concerns
Markets
Common Features
Coverage Triggers
Directors & Officers
Governmental and Nonprofit
Fiduciary
Accountants
Lawyers
Insurance
Medical
Architects and Engineers
Media
Miscellaneous Other
Employment Practices Liability
Medical Professions
Free Subscriber Newsletter
This valuable resource is included with your subscription at no additional charge.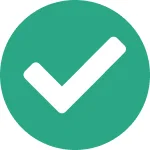 Electronic Owl Newsletter
Your purchase of an IRMI reference product includes a complimentary subscription to The Electronic Owl e-newsletter. You'll receive a monthly update with links to new content and tips on how to get the most from your IRMI resources.