About This Product
Risk Financing is an easy-to-use-and-understand reference explaining the various funding options for your organization's risks and is an excellent resource for state-specific regulations.
This resource explains the various risk finance options for any organization's liability and workers compensation risks. It covers all the alternatives with cutting-edge analyses and explanations of traditional insurance rating plans and alternative market options. This includes experience rating, dividend plans, retrospective rating, deductible plans, self-insurance, pooling arrangements, risk retention groups, captive insurance, fronting, reinsurance, and even risk securitization. It is the best online resource available for state-specific regulations.
Risk Financing lays out all the steps necessary to perform a systematic evaluation of risk finance options from loss forecasting to net present value analysis of the alternatives. It includes many useful factors and formulas to help, including loss development factors and claims cost (Masterson) indexes, which are updated annually. Because we keep it current for you, it can eliminate any uncertainty you may feel about which of the many alternative plans is best for your organization or client. It will also provide invaluable insight for fine-tuning any existing program.
Product Description
Risk Financing covers these topics and more!
Risk Quantification
Basic Loss Forecasting Methods
Measuring Loss Development
Risk Assessment Using Probability and Statistics
Risk Retention
Maximum Possible Loss and Probable Maximum Loss
Cost of Capital and the Time Value of Money
Loss Sensitive Insurance Plans
Retrospective Premium Factors
The Alternative Market
Basics of Reinsurance
Tax and Accounting Implications of Risk Financing
Plan Evaluation
Free Subscriber Newsletter
This valuable resource is included with your subscription at no additional charge.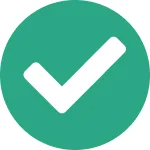 Electronic Owl Newsletter
Your purchase of an IRMI reference product includes a complimentary subscription to The Electronic Owl e-newsletter. You'll receive a monthly update with links to new content and tips on how to get the most from your IRMI resources.