About This Product
Could one book change your entire approach to requiring or granting additional insured status?
That is exactly what best-selling The Additional Insured Book has done for thousands of risk and insurance professionals. Earning praise for being innovative and enlightening, this definitive source for additional insured status and strategies.
This comprehensive guide:
examines problems with standard endorsement forms, including those that limit coverage in compliance with state laws;
offers suggestions for modifying coverage to correspond with contractual risk transfers;
critiques the good and potentially troublesome areas of a number of manuscript additional insured endorsements in use;
reflects the latest ISO endorsements;
contains over 300 case citations and covers the hottest areas surrounding additional insured statuses, such as degree of fault, the primacy of coverage, and third-party over actions.
The Additional Insured Book provides key insight and practical guidance into a number of cutting-edge areas that are barely touched by most other publications. Relying on its advice, many producers, risk managers, and underwriters have completely changed their approach to requiring or granting additional insured status.
Free Subscriber Newsletter
This valuable resource is included with your subscription at no additional charge.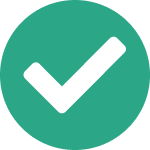 Electronic Owl Newsletter
Your purchase of the online version of The Additional Insured Book comes with a digital copy of the Contractor's Guide to CIPs—a handy reference that provides guidance on 38 issues contractors should consider when accepting coverage through a wrap-up or controlled insurance program.