About This Product
The MCS-90 Book will open your eyes to the many potential pitfalls, coverage traps, underwriting concerns, and claims issues lurking under the surface of the seemingly innocuous MCS-90 endorsement. If you buy insurance for, sell insurance to, or underwrite insurance on commercial vehicles, you need this must-read reference to master the nuances and application of the MCS-90 endorsement.
The MCS-90 endorsement is an often misunderstood and litigated one-page endorsement mandated by the Motor Carrier Act of 1980. The MCS-90 is attached to auto insurance policies for the purpose of certifying that the insured maintains the required minimum level of financial responsibility in order to compensate others for public liability, including pollution, arising from an auto or motor carrier (trucking) accident. Strictly speaking, the MCS-90 is not a traditional endorsement that enhances or restricts coverage, but more akin to a surety agreement guaranteeing payment. The most obvious category of businesses that need this endorsement is motor carriers (truckers) of all types. Additionally, however, it is often needed by others with vehicle fleets such as private carriers.
Product Description
The MCS-90 Book covers these topics.
Historical and statutory developments of the MCS-90 endorsement
The Motor Carrier Act of 1980
The scope of the MCS-90
What triggers the MCS-90 versus when it is not triggered?
When is the endorsement primary versus excess?
Environment restoration
Cancellation of the MCS-90 versus cancellation of the supporting insurance poicy
Use of the MCS-90B
State Forms E and F
Underwriting pitfalls and guidance
Free Subscriber Newsletter
This valuable resource is included with your subscription at no additional charge.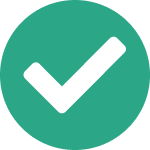 Electronic Owl Newsletter
Your purchase of an IRMI reference product includes a complimentary subscription to The Electronic Owl e-newsletter. You'll receive a monthly update with links to new content and tips on how to get the most from your IRMI resources.