About This Product
The Risk Report provides you with analysis and interpretation of the latest innovations in insurance coverage and discussions of risk management best practices.
For more than 30 years, The Risk Report has provided risk and insurance professionals with an in-depth and well-written report on important risk management or commercial lines insurance topic each month. The president of IRMI is the managing editor. He identifies the important topics to treat, handpicks leading industry experts to write definitive articles on these topics, and then works with each author to ensure that he or she clearly communicates the information you need.
Product Description
The Risk Report covers these topics.
General Liability and Umbrella Liability Topics
Specialty Liability Topics
Professional and E&O Liability Topics
Directors and Officers Liability Topics
Employment Practices Liability Topics
Property Insurance Topics
Crime and Fidelity Topics
Automobile Topics
Workers Compensation Topics
Claims Topics
Risk management Topics
International Topics
Environmental Topics
Aviation Topics
Contractual Risk Transfer Topics
Insurance Marketplace and Industry Issues
Free Subscriber Newsletter
This valuable resource is included with your subscription at no additional charge.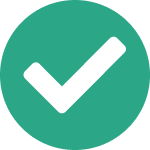 Electronic Owl Newsletter
Your purchase of an IRMI reference product includes a complimentary subscription to The Electronic Owl e-newsletter. You'll receive a monthly update with links to new content and tips on how to get the most from your IRMI resources.